Rebranding Originals – for every lifestyle, identity
8 months ago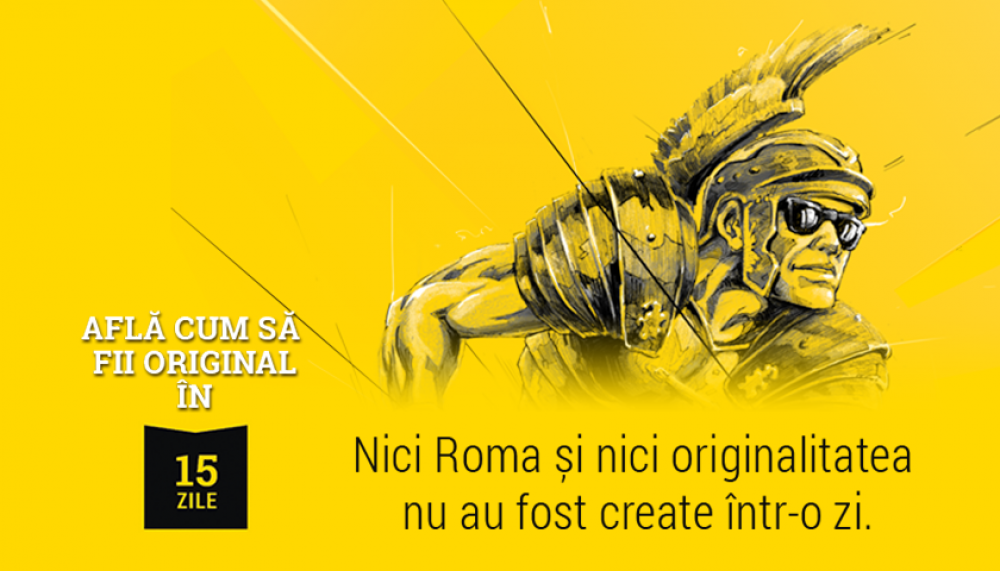 Bloom Communication signed the rebranding process for the Originals.ro, an online multi-brand store, and leader of its market segment. The new identity and communication style repositioned Originals as a real trendsetter and active participant in defining and supporting the personality of its customers.
The rebranding process lasted for about 8 months, and our mission was to amplify the Originals brand capabilities for the Romanian market, in order to strengthen its leading position on its market segment and to create healthy brand development directions", said Ciprian Dron, CEO Unity Group.
The partnership with 27 famous brand, of which 5 are exclusive, gives Originals a rich product portfolio, used by its customers to define their own lifestyle, personality, passions and interests, diversity and originality. The Originals customers deserve to have a surprising shopping experience, and this is why we provided a deep transformation of the www.originals.ro e-commerce platform. The entire product portfolio was reorganised by types and categories, and we simplified the shopping process.
We started with the idea that Originals is the trendsetter of smart behaviour in fashion, where clients can mix the trends with the styles they fit them best and with their daily need for comfort", added Ciprian Dron, CEO Unity Group. The new brand identity is built on a strong symbol – the Roman wearing sunglasses – expressing the capacity of each individual to define and reinvent his/her outfit. With a new brand attitude, i.e. "for every lifestyle, identity", Originals wants to surprise and satisfy two of the most important contexts for choosing a dressing style: 1. The use of a certain dressing style due to the membership to various social groups; 2. Emphasizing various personal attitudes by adopting dressing trends and accessories. Originals convey the attitude of a leader, trendsetter, of the one who defines, builds and dictates dressing styles, together with the big international trendsetters.
Please check the case study here.
Following the rebranding process, Bloom Communication created the strategy and concept of the communication campaign of Originals brand and developed it. The new brand image and the new e-commerce platform, the Originals services and products were transmitted to the wide audience by a communication campaign spread on 9 national TV channels and online.
The campaign was developed in two stages: teasing and revealing. Inspired by the new image of the brand and the new communication directions, the concept of the rebranding communication campaign was built around the attribute "SURPRISING".