Ginkana by Alevia – How do you face the challenges of each age?
8 months ago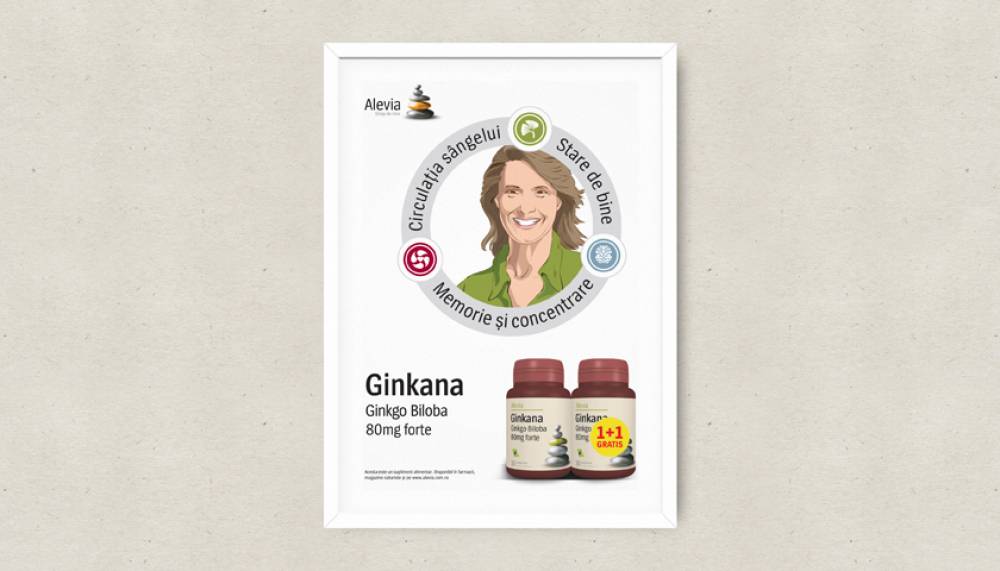 Bloom Communication provided a complete service package for the national communication campaign dedicated to Ginkgo Biloba Forte by Alevia: strategy, creative concept, communication materials design, video production and campaign implementation. We-Do Communication, part of Unity Group, and Bloom Communication did the media buying.
This campaign had two strategic objectives:
1. Firstly, to increase the good reputation of the product by emphasizing its benefits and their impact on life quality;
2. Secondly, to introduce Ginkana Ginkgo Biloba Forte by Alevia, the new product brand to be used in the market, starting with February 2014.
The concept started from a brief on the product's benefits, provided by our client. We emphasized its technical and functional characteristics, focusing on its potential for increasing the life quality.
The TV spot story involves characters from each relevant age group, so that all consumers can identify themselves and understand the benefits of this product to their lives, starting from the problems they face. The answer to the main question: "How do you face the challenges of each age?" is very clear: "Take Ginkana by Alevia for a good memory, full energy and wellbeing!" This message and the promotional one (1+1 free) were also supported through the online communication on www.ginkgo.alevia.com.ro website and social media channels.
Please check the case study here.