Bloom Communication developed the new Zeelandia product brand: Family's French Bread Loaf
8 months ago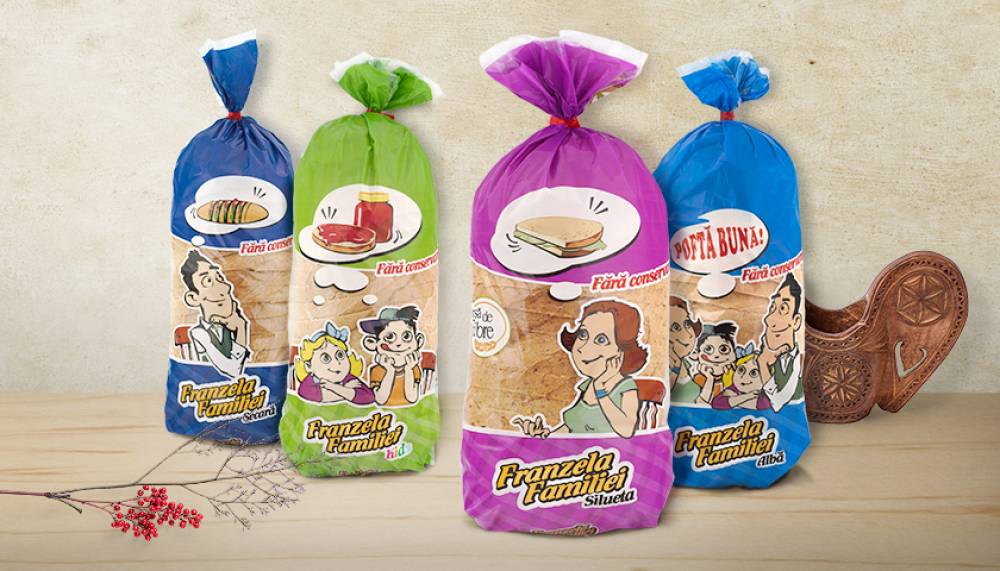 n the fall of 2011, Zeelandia implemented in a new product strategy for the Family's French Bread Loaf.
Bloom Communication was assigned to develop the new brand for the product. The analysis focused on the product, target groups and market revealed the two key elements for the design of the new packaging: personality and emotions. Thus, the combination of the two elements defined a brand with a delicious and creative story for each family member: the bread loaf Silueta helps the mother enjoy her diet menus, makes all the father's meals more tasteful, while combined with the favourite comfiture, it helps the children grow up. The creative story of delights and on the bread is presented in a funny, cosy, attractive and colourful way, thus emphasizing the product and triggering the affective memory.
Please check the case study here.
Royal Zeelandia Group is an international company founded in 1900 by H. J. Doeleman, and runs its business in over 70 countries on 4 continents. Zeelandia Romania manufactures ingredients for the bakery, confectionery and pastry industries, being present in the Romanian market since 1998, when Zeelandia Group took over Superbake, a Polish company, including its Romanian branch.