Bloom Communication creates the new Bunna packaging
8 months ago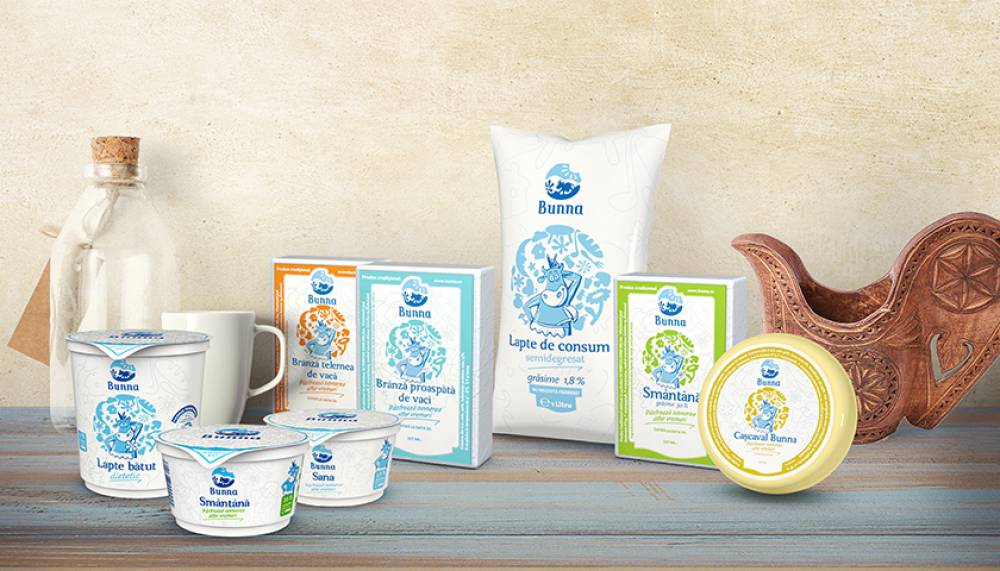 In 2012, Bunna changed the packaging design for its entire dairy range, pursuant to the rebranding completed in 2011.
The new packaging design line created by Bloom Communication supports the traditional positioning of Bunna products by focusing on the main character in the dairy industry, turned into a family member, who communicates joyfully, being ready to give you the best milk. You should love this character the same way you love your playful grandmother, always ready to help and always willing to be in the middle of the family. The cow has always been one of the most important characters in the traditional countryside families. The culinary universe built around the cow describes the gastronomic product route, from its beginning and up to your table, recreating the joy brought by a quality product at a family lunch. The cow enriches the emotional bonding between the brand and its customer, and illustrates a part of the Bunna dairy world on a modern, fresh and memorable packaging.
Please check the case study here.
Bunna was born in Botosani county, in Saveni area, and it is well known for producing and processing the best milk. Bunna started as a family business run by dedicated local people who knew how to effectively combine the economic opportunities and the latest technologies in order to preserve the natural taste of traditional dairy. Bunna brand belongs to Portas Com company, Botosani, a manufacturer of a wide range of dairy products: milk, fresh cheese, matured cheese, yogurt and sour cream.